Professional, Experienced and Fast Rat Control in Stoke on Trent
We offer first-class pest control solutions for a wide range of pest problems. Our cost-effective pest control services are particularly suitable for rat-proofing, rat removal and eliminating rodent problems in any home or business in Stoke on Trent. Using our industry-leading pest controllers, you will get the best possible results.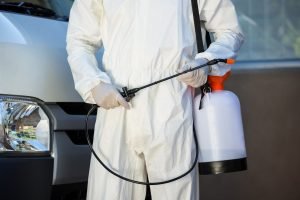 Our outstanding professional pest control guarantees the highest quality service, with expert pest control
technicians who deliver solutions that capably handle rats, mice and many other rodent problems.
When you choose us for your pest control in Stoke on Trent you will get the following additional advantages of our unique services:
Preventative strategies: As we are members of the British Pest Control Association (BPCA), we have the know-how to deliver proactive solutions to pest problems. Our team will examine your home or business and can offer free advice once we finish rat-proofing your property to prevent further issues.
Cost-effective services: One of the reasons why we have the best reputation for pest control in Stoke on Trent is that we offer a quality service at the most cost-effective prices. Because we are so efficient and thorough we can deliver the best results in the fastest possible time.
Eco-friendly solutions: When it comes to rats, poisons and other solutions can have a significant impact on a given environment. However, we are proud to offer an eco-friendly solution within all of our pest control. Using our services will prevent any issues that might cause harm to children or pets.
If you have a commercial property or a residence we can help you with the best rat control in Stoke on Trent, and offer other supplementary services to make sure that you have the most complete pest control. Please feel free to get in touch with us for more information and a quote for your rat-proofing or removal services.
How Our Rat Control Services Will Help You
We provide the best services for a wide range of pest control needs in the Stoke on Trent area. The services we offer deliver permanent solutions to your rat problems and any other issues that you might face. As a large urban area, it can be difficult to find the right solutions for rat control in Stoke on Trent, but we offer the best results.
Our abilities make us ideal for a wide range of commercial or residential settings. The services we provide will be of particular use in the following situations:
Retail: Stoke on Trent is a bustling hub for many businesses, including retail. Rats damage stocks and can burden a company's reputation quite significantly. We will deliver permanent solutions that eliminate rats and will help demonstrate your reputation to customers.
Hospitality: If you have a rat problem in the hospitality industry you will scare off repeat business in the most assured way. We can help control and remove rats so that you never have an issue. You will avoid complaints and keep your clientele happy.
Offices: Staff and visitors need protection from the harm that rats cause to health, and there are many issues they cause in terms of damage to infrastructure too. Keeping employees safe is one thing, but we will also give the ability to avoid spoiled office supplies and keep the infrastructure secure.
We have excellent reviews from our customers. See below for what one very happy person has to say about their experience with us:
"Safeguard have provided Workspace Group with pest control services for many years, and have consistently provided an effective, professional, reliable, friendly and cost-effective service. Importantly, they are sympathetic to our business needs and are always there to offer advice, solutions and help when required. Nothing is ever too much trouble for them." – Christina Cannon, Support Manager, Workspace Group.
As part of our commitment to excellence, we have many accreditations with internationally recognised bodies. One of our proudest memberships is with the Confederation of European Pest Management Associations (CEPA).
Get the Best Rat Control in Stoke on Trent
You can get a fast, professional result to even the most severe pest control issues by using our services in Stoke on Trent and any of the other surrounding areas. We are BPCA certified and will offer a guaranteed level of quality.
We offer the best pest control and removal services in the region. If you want first-class pest control and rat-proofing or removal services in the Stoke on Trent area please feel free to get in touch with us today for a free quote.