The Best Pest, Vermin and Rat Control in Coventry
We are leading experts in delivering rodent control solutions for rats, mice and a wide range of other critters that cause damage to property and health hazards to people in a building. Our team delivers exceptional local pest control services, with a wide range of bespoke solutions, specifically rat control in Coventry. 
As a leading pest control company, we offer you access to a highly-trained team of pest management professionals who can carry out quality work in line with the high standards of the British Pest Control Association (BPCA). When dealing with rats, you need our high standards for total peace of mind as rats can pose quite a challenge.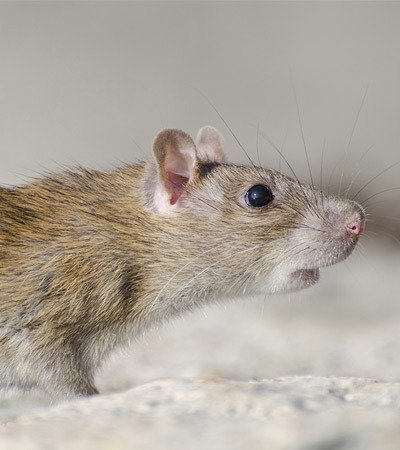 You can take full advantage of our first-class rat control in Coventry, as well as our many other pest control solutions throughout the West Midlands. When you choose to work with us you will also get the following advantages of our services:
Cost-effective pest control: Our efficient team and intelligent methodology mean that we get to the root of your rat problem as fast as possible, and we spend as little time on site as is necessary. If you require specialist solutions to your pest problems this allows you to optimise the costs as much as possible.
Professional results: As we provide such diverse services in Coventry and across the West Midlands region, we can deliver comprehensive results and permanent solutions. Our team will thoroughly identify and block points of entry, sources of food and provide full rat-proofing for any home or business.
Preventative solutions: You will gain the advantage of preventative strategies, no matter what type of pest control in Coventry we deliver. If we see a chance for pigeon nest removal we will tell you and stop the problem before it gets worse. You can also save costs down the line by using our precise monitoring.
With our rat proofing and removal solutions that get to the root of the problem you get lasting solutions, and you can be certain that we are a wise choice for effective rat control in Coventry for any domestic or commercial property. Please feel free to get in touch with us today for a fast and accurate quote to fix your rat problem.
How Our Rat Control Solutions Can Help
Rats are particularly loathsome creatures to deal with when it comes to pest control. Not only are rats much larger than mice, but they also typically cause a lot more problems in terms of the negative health risks they bring and the damage that they cause to property.
The secret to the amazing results we achieve is our ability to determine the perfect solution for your home or business. We use a tailor-made approach that is ideal for many commercial and residential settings, such as the following:
Healthcare: As rats are so hazardous to health, controlling them in the healthcare sector is crucial. Hospitals, care homes and other health facilities commonly have food preparation or waste areas that attract rats – but we provide effective rat-proofing strategies to prevent any issues from arising.
Local Authorities: We offer cost-effective solutions for local authorities who require different types of pest control including rat-proofing, and are a reliable partner who can guarantee the permanent removal of rats in public buildings – where the administrative consequences of poor solutions are very damaging.
Construction: Whether you have a public or private construction project, the cost of delays that the health effects or damage rats can cause in a building development may result in considerable losses. Our rat proofing and removal strategies will help ensure that the construction process finishes smoothly.
Another crucial reason for the quality of our services is that we understand the behaviours, psychology and biology of rats – and many other types of pests that we control. Coupled with our accomplished methodology, developed over more than 30 years in the trade, we deliver the best results for any situation.
Our services are exceptional, and this naturally leads us to receive many enthusiastic reviews from customers. See below for what one happy person has to say about their experience using our services to solve their pest control problems:
"Safeguard have provided Workspace Group with pest control services for many years, and have consistently provided an effective, professional, reliable, friendly and cost-effective service. Importantly, they are sympathetic to our business needs and are always there to offer advice, solutions and help when required. Nothing is ever too much trouble for them." – Christina Cannon, Support Manager, Workspace Group
In addition to our BPCA membership, we are also SafeContractor approved and have accreditation from the Confederation of European Pest Management Associations (CEPA) – which illustrates our calibre as industry-leading pest control specialists.
Fast and Professional Rat Control in Coventry
When you require exceptional pest control, including rat proofing and rat removal strategies it is important that you have a reliable partner – and we will take swift action to deliver the most professional results at the highest standards.
Our rat control solutions are tailored to your circumstances, for the most efficient removal process and economical workflow. Please feel free to get in touch with us for a free quote on rat control in Coventry and anywhere else in the West Midlands.